BNE Lawn & Garden Maintenance
BNE Lawn & Garden Maintenance is a family run business that provides landscape and grounds maintenance to the Sydney Metropolitan, Illawarra, Central Coast and Blue Mountains since 2006.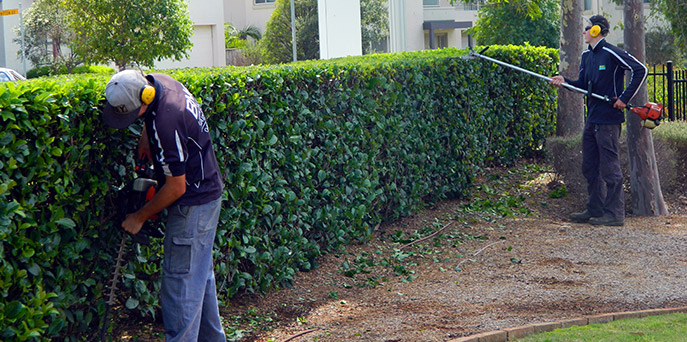 We strive to provide all our clients with quality workmanship and very competitive prices.
Our professional team has experience working at International sporting facilities and group 1 golf courses. This experience ensures that we aim to provide the same quality service for you as we did for international sportsman.
All services undertaken are insured under $20 million public liability insurance and workers compensation policies. All machinery, equipment and vehicles are all insured and maintained.
"I met with your team & they said that the lawns hadn't grown sufficiently to mow. Your team were very polite & I appreciate their professionalism in making this "call"." - Noelene
Landscaping Services
We supply a wide range of services to the landscape and grounds maintenance industry -
Small area to large commercial lawn care
Large parkland broad acre mowing
Fertiliser programs for lawn and garden
Garden Maintenance services: small and large areas
Ornamental topiary, hedging, shaping and pruning of plants
Garden makeover, construction and landscaping
Re-turfing of lawns small and large area
Scarifying , aeration and top dressing services
Weed and pest control and advice
Tree Maintenance
Irrigation and water conservation programs
Consultancy services
Soil and water testing
Landscaping Clients
BNE Lawn & Garden provides services to various clients including -
Government and not for profit organisations
Nursing Homes and Child Care Centres
Housing estates
Commercial properties
Domestic and Rural Properties
Commercial Properties/Estates
Industrial Sites
Strata Management Companies
Real Estate/Property Management Companies
Government Bodies (eg. Depart. Vet Affairs, Depart. Housing, National Parks)
Schools and Colleges
Churches and Hospitals